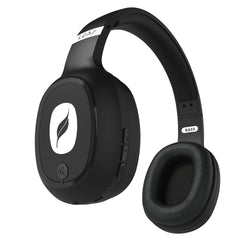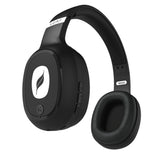 Leaf Bass Wireless Bluetooth Headphones
Extra 5% Off on Prepaid Orders
Leaf Bass Wireless Bluetooth Headphones
Rs. 1,399.00
Leaf hadphones
I love the quality and product ❤️ so amazingly works I loved to use many times many way 🫶🏻
Leaf Bass Wireless Bluetooth Headphones
Good product
Good one, nice sound in this range
Leaf Bass Wireless Bluetooth Headphones
Awesome
best Headphone and clear voice tnxx leaf
Leaf Bass Wireless Headphones
LEAF BASS Wireless Bluetooth Headphones, boasts of powerful 40mm drivers for HD sound and our Deep Bass technology lets you enjoy your favourite songs with better clarity.
10 HOURS BATTERY LIFE- Leaf Bass Bluetooth Headphone comes with 10 Hours of battery life for unstopped wireless music experience.
SUPER COMFORTABLE: Ultra-soft cushion ear cups and headband cushion for superior comfort during prolonged wear. It is also sweatproof and gym friendly.
WIRELESS and WIRED: Leaf Bass can be connected via Bluetooth or an AUX cable. Along, with the latest Bluetooth technology, it also has the ever-green aux port which works even when there is no charge left in the headphones.
1 YEAR WARRANTY- 1 year warranty against manufacturing defects.
Leaf hadphones
I love the quality and product ❤️ so amazingly works I loved to use many times many way 🫶🏻
Leaf Bass Wireless Bluetooth Headphones
Good product
Good one, nice sound in this range
Leaf Bass Wireless Bluetooth Headphones
Awesome
best Headphone and clear voice tnxx leaf